Opening for Summer June 24
Summer Terrain Status
Summertime in the Rockies means plenty of sunshine and comfortable temperatures that rarely exceed 80 degrees. And in Keystone, you can enjoy that amazing summer climate with plenty of mountain activities.
Lift Status
---
Lift Details
Hours of operation
Lift Details
Hours of operation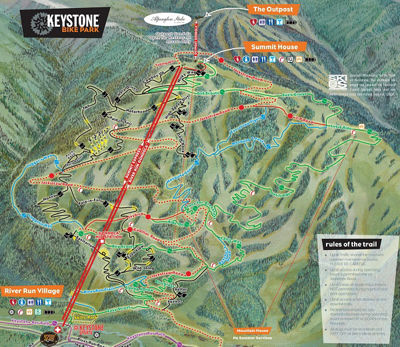 Explore our terrain with trails ranging from green runs for beginners to double black, extreme trails for our expert riders.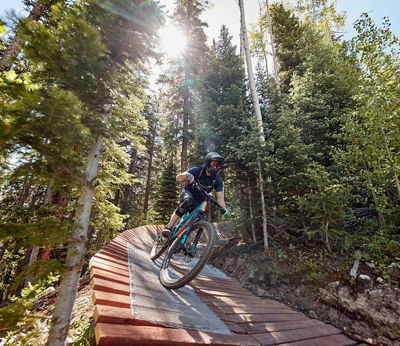 View our interactive map of the various base areas at Keystone and all the fun to be had at each one!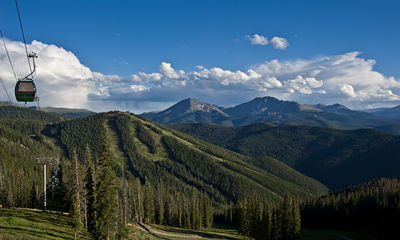 Bike Park & Mountain Access Open for 2021 Summer Season
Terrain Status & Weather Report
Base elevation: 9,280 ft. (2,829 m)
Summit elevation: 12,408 ft. (3,782 m)
Vertical: 3,128 ft. (953 m)
Mountain Biking Trails: 26
Average Daytime Temperature: 65°F (18°C)
Average Overnight Temperature: 35°F (2°C)
Check out the 2021/2022 trail map to plan your fun! Download the Epic Mix app for our new interactive trail map with real-time grooming updates, quick access to resort safety information and up-to-the-minute resort notifications.
Paper trail maps will be available in-resort upon request.