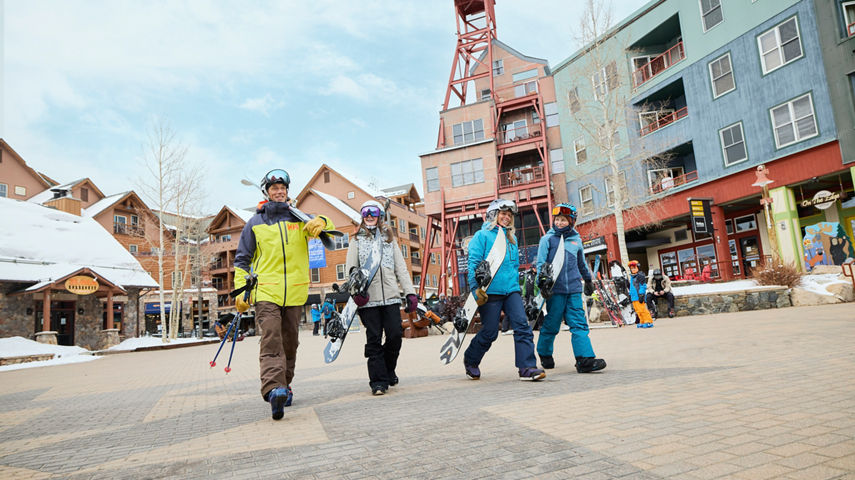 Keystone Sports
Located in River Run Village and Mountain House, Keystone Sports is your one-stop shop! In the winter, our knowledgeable staff can set you up with the perfect rental gear and help you choose the apparel and accessories you're looking for to help have a memorable day at Keystone.
Riven Run Village, (970) 496-4619, 8:00 a.m.- 6:00 pm, open until 7:00 pm on night skiing nights
Mountain House, (970) 496-4180, 8:00 a.m.- 5:00 pm
Previous tab
Previous tab
Retail Shops
Looking for a new pair of hiking boots, biking goggles or some Keystone clothing to wear around town? Stop by one of our retail locations.
MAIN STREET RETAIL SHOPS
SHOP
ADDRESS
PHONE NUMBER
Oakley
River Run Village


(970) 469-1725

The North Face

River Run Village

(970) 262-3605

9280' Tap House

River Run Village

(218) 201-1447

Keystone Neighborhood Co.

River Run Village

(970) 423-8998




Slifer Smith & Frampton

River Run Village

(970) 547-7960

Kids Cabin / On the Edge

River Run Village

(970) 468-0292

Christy Sports

River Run Village

(970) 513-4647




The Colorado Shop

River Run Village

Surefoot

River Run Village

(970) 468-6466

Arriesgado

River Run Village

(970) 368-6454

Keystone MADE

River Run Village

(970) 760-0570

Keystone Sports River Run

River Run Village

(970) 496-4619




Rockin R Ranch

River Run Village

(970) 262-3558

Cures 'n Curiosities

Lakeside Village

(970) 468-6900
Rentals
No need to lug your gear on a flight or stuff your car to the max. Let Keystone Sports get you set up with the perfect equipment for your skiing or riding style. Get to the slopes faster and save money when you book in advance then pick up at any of the locations listed here:
RENTAL SHOPS/TUNE-SHOPS
SHOP
ADDRESS
PHONE NUMBER
Hours of Operation
Keystone Sports River Run Rentals
116 River Run Road

Keystone, CO 80435

(970) 262-3605

8:00 am - 6:00 pm, open until 8:00 pm on night skiing nights
Keystone Sports River Run
129 River Run Road

Keystone, CO 80435

(970) 496-4619

8:00 am - 6:00 pm, open until 8:00 pm on night skiing nights
Keystone Sports Mountain House

1195 Keystone Rd

Keystone, CO 80435

(970) 496-4180

8:00 am - 6:00 pm
On Mountain Options
ON MOUNTAIN SHOPS
SHOP
ADDRESS
PHONE NUMBER
Keystone Sports Summit House
On Mountain
(970) 496-3138
Keystone Sports K1/K2
1202 Keystone Rd

Keystone, CO 80435

(970) 496-3983