Bergman Bowl
Lift service to Keystone's high alpine coming winter 2023/24
More Space to Play
Get ready to adventure further to new heights at Keystone with the new Bergman Express lift set to debut in winter 2023/24! Rise high above the trees where snow-much-fun awaits and the views are just the icing on the cake. Hoot and holler as you zig-zag through glades or make wide-open bowl turns that are oh-so-sweet. Make your mark on our mountain playground, and for the first time ever at Keystone, get a lift to more than 550 acres of fun above the trees in Bergman and Erickson Bowls.
Bergman Bowl By The Numbers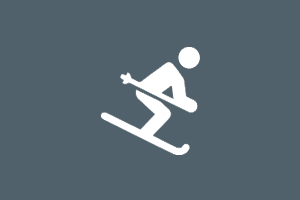 1 new high speed detachable chairlift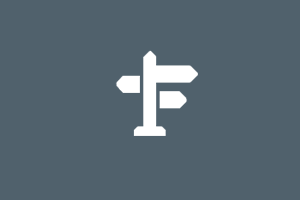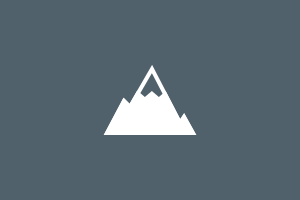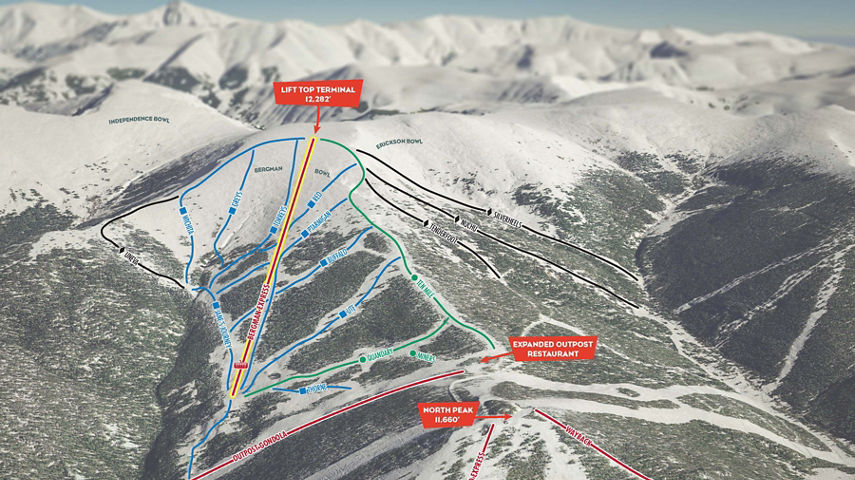 Project Details
Construction is underway to bring lift-served access to more than 550 acres of terrain in Bergman and Erickson Bowls for the 2023/24 winter season. As a part of this project, the resort is building a new high-speed 6-passenger chairlift in Bergman Bowl, as well as new trails and snowmaking. While Bergman and Erickson Bowls have previously been open for hike-to skiing and riding access at the resort, much of Keystone's hike-to bowl terrain has largely gone under-utilized. For the first time ever next winter, both Bergman and Erickson Bowls will be accessible by lift to a variety of skiers and riders at the resort, with mellow and welcoming high alpine terrain. The new lift will allow guests to easily lap terrain in Bergman Bowl, as well as access more advanced terrain in Erickson Bowl that will connect back to the Outback Express and Wayback lifts. For those guests still looking to earn their turns and reach more untouched areas of the resort, 1,300+ acres of hike-to terrain will still be available in The Windows, North Bowl, South Bowl and Independence Bowl for expert skiers and riders.
View Map
NEW TRAILS, NEW TRAIL NAMES
In total, 16 trails will officially grace the slopes of Keystone's high alpine terrain as a part of the Bergman Bowl project, with 13 of those trails sitting in Bergman Bowl and 3 of them in Erickson Bowl. While one familiar trail and trail name, Jane's Journey, will remain a staple of the area in honor of Keystone's founder, Jane Bergman, the remaining 15 new trails will debut with new trail names to match. Living up to the adventurous spirit of Keystone's high alpine terrain, the new trail names were chosen based on surrounding iconic peaks that can be seen from the top of Bergman and Erickson Bowls. These names include mountains from the Front Range, Ten Mile range, and more, providing not only a lesson in geography but inspiration to continue to reach new heights.
Bergman Bowl Trail Names: Jane's Journey, Miners, Quandary, Ten Mile, Thorne, Ute, Buffalo, Ptarmigan, Red, Torreys, Grays, Wichita, Uneva
Erickson Bowl Trail Names: Tenderfoot, Nuchu, Silverheels
NEW TRAIL MAP: THE LEGENDARY JAMES NIEHAUS PASSES THE BRUSH TO RAD SMITH
Trail maps are much more than a piece of ink and parchment. They're our trusty companion. They're our one-way ticket to a choose-your-own adventure. Trail maps shape our journey, keep us safe, and help us chart our course through areas previously unexplored. As Keystone gets ready to adventure further to new heights in Bergman Bowl, the time has come to paint a new vision for the future.
The Keystone Trail Map Story: The Process
Since our founding over 50 years ago, Keystone Resort has been a mountain playground for everyone. From long cruisers on Dercum Mountain to the untamed powder stashes of the Outback, our three peaks have it all. But, how do you paint a mountain that has, well, everything? In part two of the Keystone Trail Map story, map maker Rad Smith joins James Niehues to detail how he brought the future of Keystone to life in his map illustrations, including our 16 new high alpine trails and next season's addition of the Bergman Express lift.

Get a preview of this terrain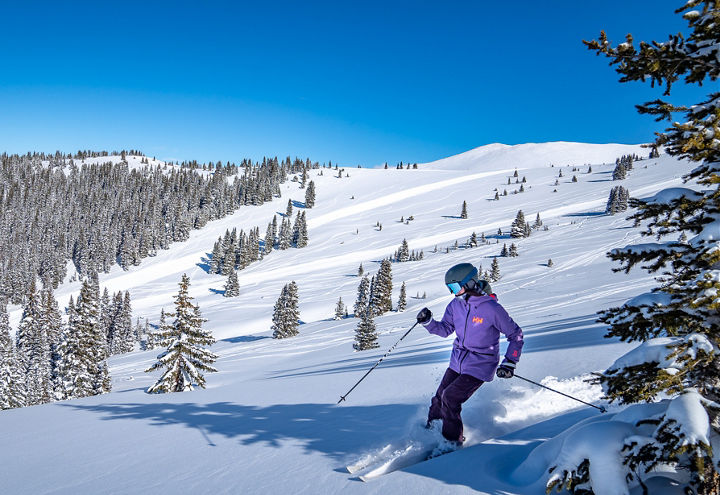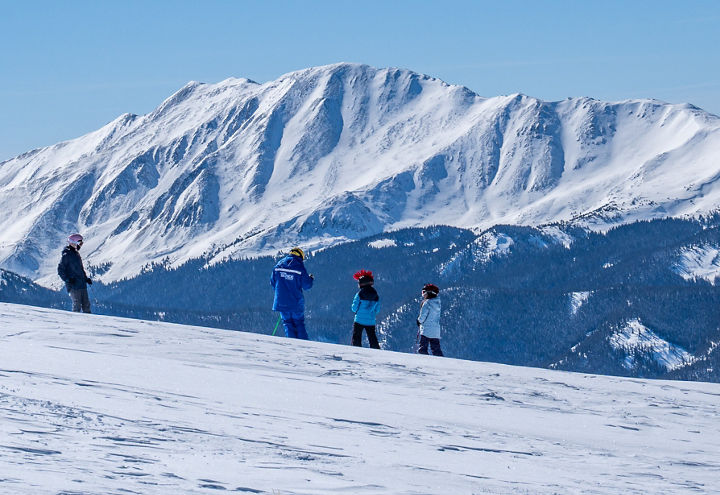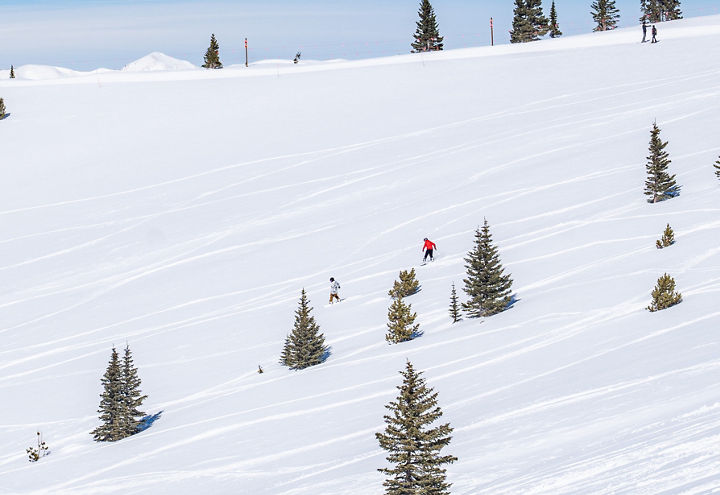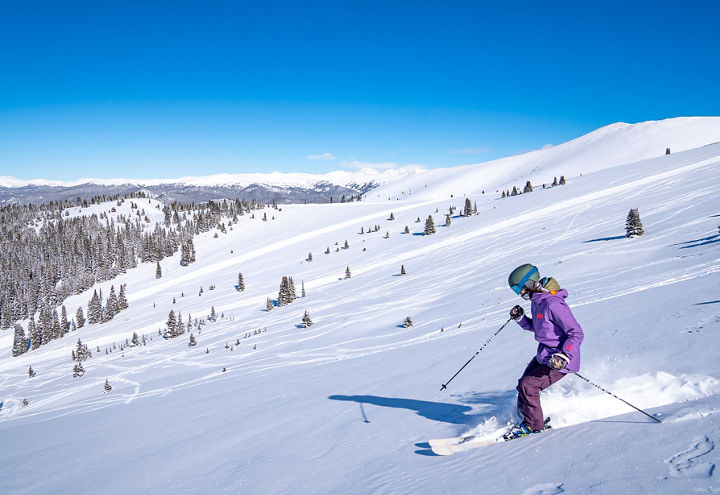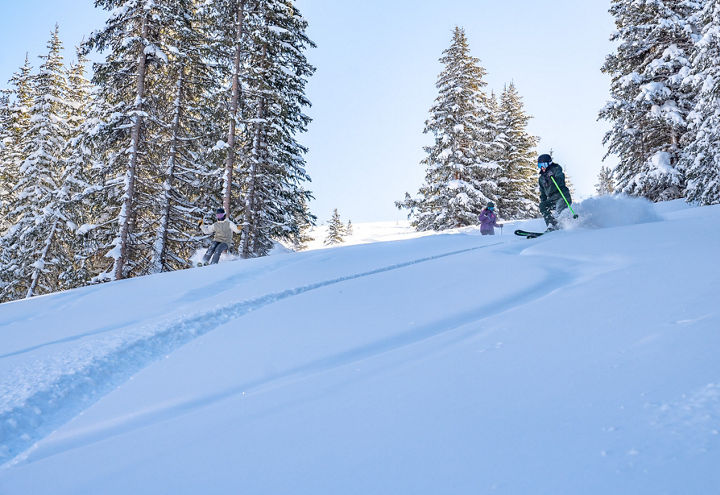 Rest and refuel at the newly expanded Timber Ridge Lodge on North Peak! Keystone's largest on-mountain restaurant and lodge underwent a significant expansion that debuted during the 2022/23 winter season, including additional indoor seating and outdoor deck seating. Skiers and riders can enjoy beautiful, 360-degree views of the surrounding peaks on the wrap-around deck and warm up with a hearty bite to eat before hitting another lap in Bergman Bowl or a run down North Peak.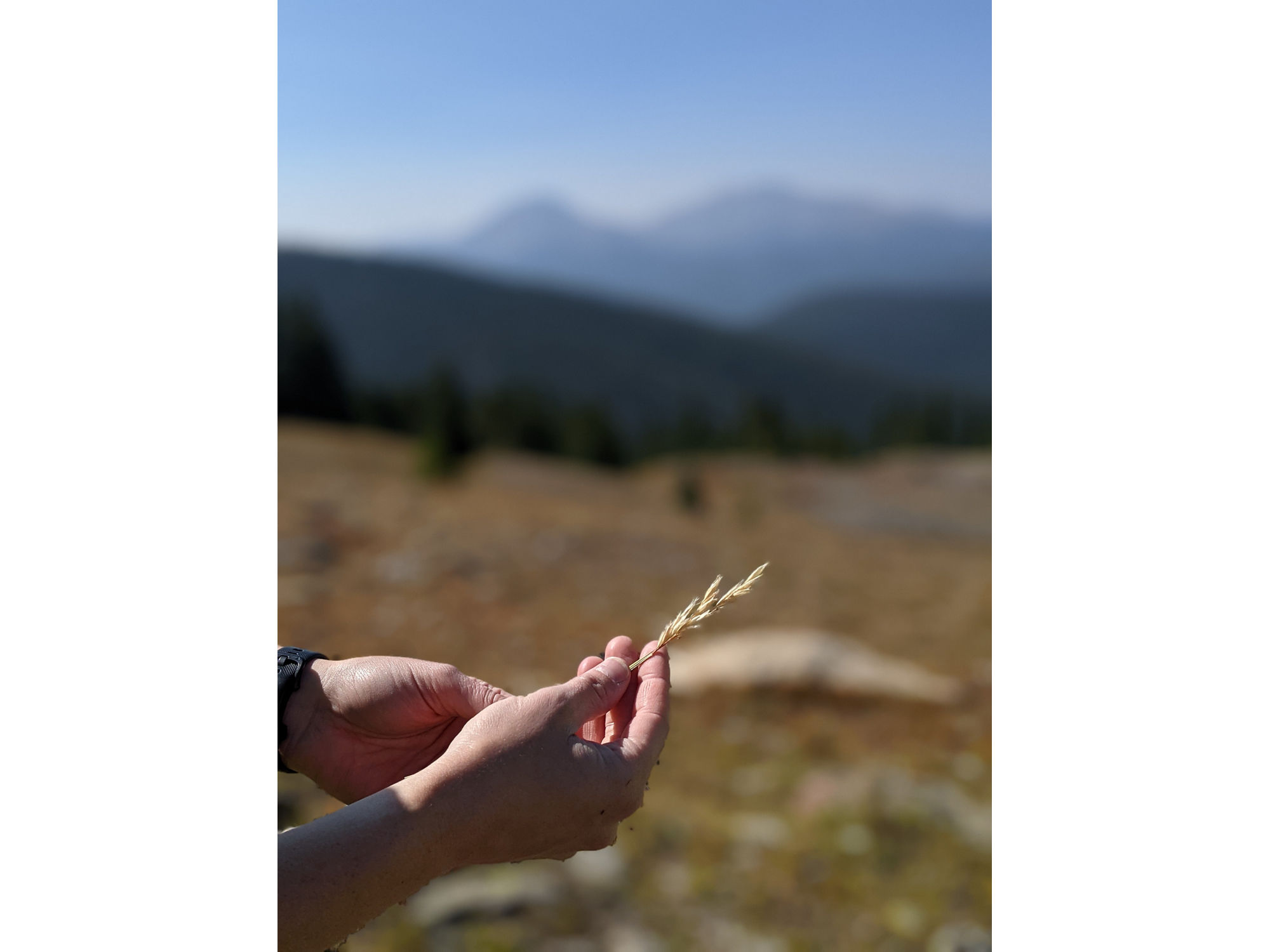 RESTORATION & THE ENVIRONMENT
In summer 2021, prior to beginning construction work on the Bergman Bowl Project, the Keystone team had preserving the high alpine environment at the front of their minds. Alongside members from Colorado-based Peak Ecological Services, seedlings from the Bergman Bowl area were collected to preserve and replant following project completion. In summer 2022, as the first phase of project construction got underway, the construction team approached the high alpine tundra as a temporary construction route instead of a minimal construction route, pausing portions of the project. In partnership with the U.S. Forest Service, quick and thorough remediation actions were taken by our teams on the ground and a full restoration plan was put in place. This included creating additional drainage management plans to minimize impacts to streams and local watershed, and salvaging topsoil and treating damaged soils to help mitigate erosion and restore alpine vegetation. The full restoration efforts were a success, and the U.S. Forest Service permitted the remainder of the Bergman Bowl Project to move forward in February 2023. The resort will continue to care for and monitor the alpine tundra for years to come as a part of our continued restoration efforts in this area. We take our role as stewards of our National Forest very seriously at Keystone, and are committed to protecting our mountain environment so that future generations have the same opportunity to enjoy the beautiful places we call home.
You can read previous updates regarding the project and our partnership with the U.S. Forest Service here.