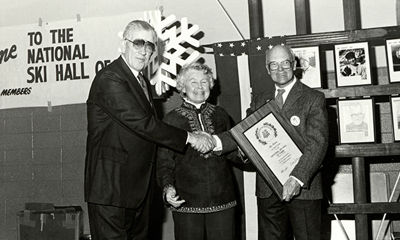 When Max Dercum, along with his wife Edna, founded Keystone back in 1970, he knew how much fun it was to slide down snowy mountains on a pair of skis. The feeling was even better with a smile on your face, next to friends and family, in a beautiful spot high above the rest of the world.

Along with the Dercums, Bill and Jane Bergman helped shape Keystone. Bill was the first president of the resort, and the inspiration for Bergman Bowl. Family, friends, and fun—that's what Keystone was, and still is, all about.

Today, Keystone stretches 7 miles along the Snake River, over 3 mountains, with 3,128 vertical feet, 3,148 acres of terrain, and 3 vibrant villages with shops, stores, bars, acclaimed restaurants, first-rate conference facilities and wonderful accommodations to meet any need.

Keystone also has two world-class golf courses, renowned downhill mountain biking, horse stables, spas, lake activities and much, much more.

But it's still just a place, high above the rest of the world, where going down a snowy mountain is purely for fun. Come to Keystone and find out for yourself why Max was so right, and why one of the three mountains are named after him.