Top 5 Most
Picture Worthy Moments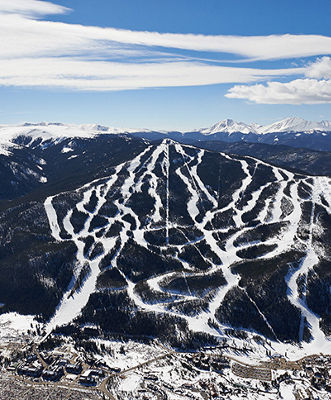 Independence Bowl

Whether you're out for a Mountaintop Adventure Tour or spend the whole day enjoying the guided cat skiing (with gourmet lunch to refuel), we know one of the best views and some of the best powder can be on Independence bowl. Grab your camera, work on some cheek exercises - there will be an exhaustive amount of smiles to go around.


Top O' The Mountain

Take a cozy gondola to the top and then go spin in a circle. The iconic view of North Peak or the expansive view of Dillon Lake, no matter which way you face, you'll find a photo to hang on your wall. While you're there, warm up with some food and drink at the Summit House. Now we're talkin'.


Lakeside Village

Keystone Lake is the largest Zamboni-maintained outdoor skating rink in North America. While ice skating under twinkly lights and near an evergreen tree on ice, you bound to get some wonderful shots. Maybe hand the camera to the hockey player in the group, so you can use your hands for balance and focus on smiling ear to ear.


At the Stables

With both dinner and scenic horse-drawn sleigh rides, you'll be pulled out into the majestic Soda Ridge Valley towards the original Keystone founder's homestead. Believe us - there will be some many photo ops you won't know which way to point your camera. The horses Jake and Elwood may not smile, but they'll definitely stand for some gorgeous snapshots.


In the Hot Tub

Book your unit and plan for some wet fun with a view. Whether you're watching skiers ski in and out from the Lone Eagle or Timbers hot tubs or nestled in the trees at the Tennis Townhomes hot tub, you'll likely get some great pics. I suppose now you'll have to get a camera with some waterproof casing - it will be well worth it for snow or water!