Fun for all the ways your family rolls
Being you is what your family does best. So if you want to spend some true quality time together, come play where you're free to be your selfiest selves everywhere you turn. Here at Keystone, there's no shortage of ways for you and your family to do your thing. Whether it's lashing your tubes together and seeing how fast you can spin down the snow tubing hill, discovering who the biggest kid is in your family in the World's Largest Snow Fort, or howling at the moon with your pack of kiddos while night skiing, Keystone offers the most unforgettable one-of-a-kind experiences to share with your one-of-kind family.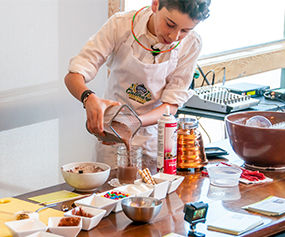 Kidtopia Culinary Festival
Grab your spatulas and head to Keystone for this week-long celebration of all things food and family fun! Across the resort, let Keystone fill your appetite for adventure!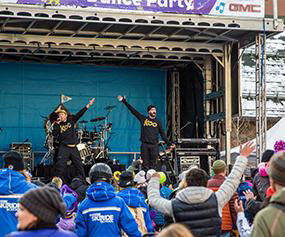 Kidtopia Music Experience
A week-long event dedicated to music and families! Check out the Snow Pants Dance party outdoor concert on Saturday, March 9th - featuring Koo Koo Kangaroo and 6 Million Dollar Band. Look out for music themed daily Kidtopia fun, the mountaintop snow fort, village parade, fireworks, and more!
When it comes to lodging at Keystone, your family can have just as much fun where you stay as where you play. So be sure to book the perfect mountain home away from home with everything you need to be your selfiest selves together. Need a cozy kitchen big enough for your family to hangout and cook your favorite meals or even play "Chopped" family edition together? How about a roaring fireplace to warm you up while you reenact the day's best ski moves? Maybe your family wants to stay so close to the slopes that you can ski down to the lifts the second you roll out of bed? Every family is unique, so Keystone offers lodging with every amenity imaginable just a few clicks away. But its best you book today - the best units won't be around for long.

Want some extra free fun for the fam? When you book directly with Keystone Resort, you'll get tons of Play For Free rewards, like free night skiing on the night of your arrival, a free yoga class and ice skating, and more.
Whether you're new to mountain fun or a family of seasoned mountain FUNatics, at Keystone, we make sure there's no shortage of unforgettable things to try when you get back to snow. In the Ski and Ride School, every class is an epic mountain field trip with your family.
escape boring, start exploring!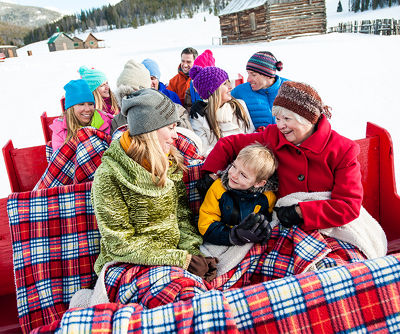 Want the kids to turn off Youtube? Then turn on we-tube and race each other down the Mountaintop Tubing hill. Everything you and your family does together at Keystone is a memory in the making.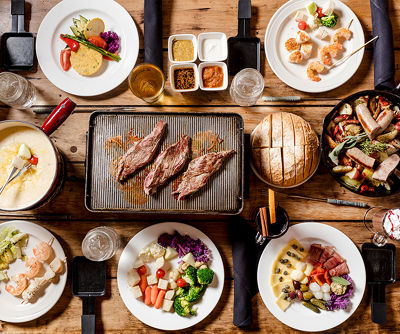 Whether it's four-star fondue or finger food, Keystone is a playground for any palette. From fine dining to sleigh riding, it's easy to fill up on fun.