West Keystone
Sleigh Ride Dinner
Go dashing through the snow en route to a charming homestead in the beautiful Soda Creek Valley. Upon arrival, you'll be greeted by a hearty meal fit for only the finest of cowboys and girls.

A true Wild West experience, complete with our wranglers sharing stories of yesteryear and the area's earliest settlers.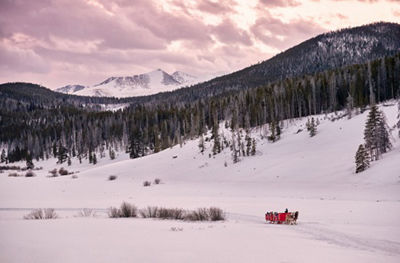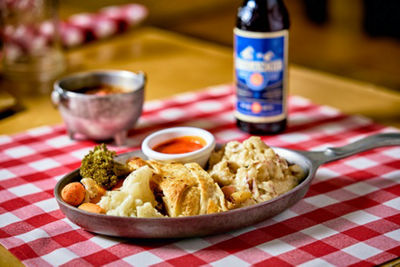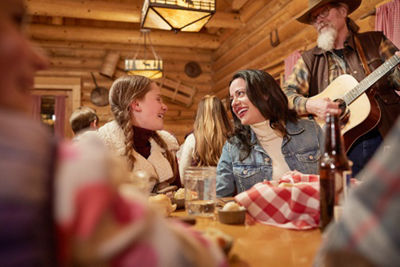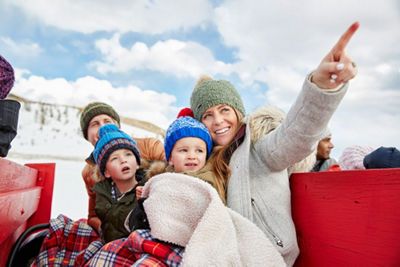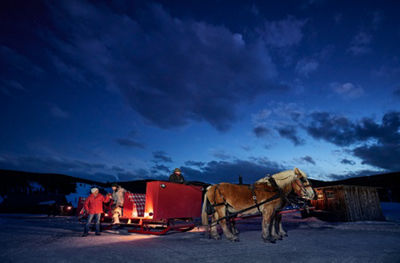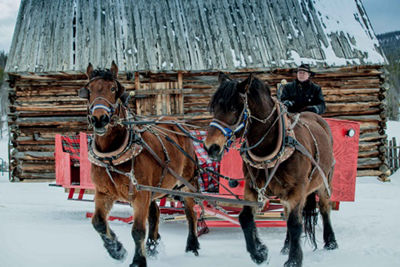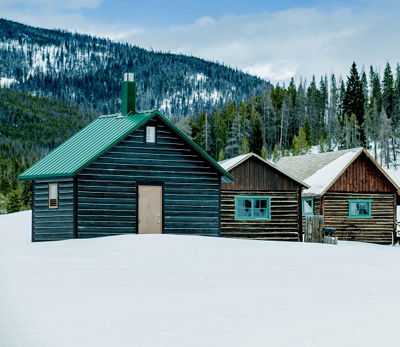 Check-In Info
Meet at the Adventure Center in Lakeside Village 30 minutes prior to your reservation time.

The shuttle to Dinner Sleigh Ride departs at your reservation time.

*Guests are required to present the credit card used for purchase upon activity check-in.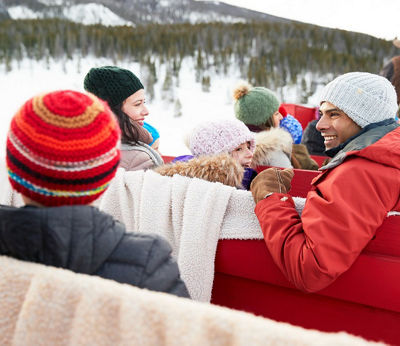 Dates & Times
Scenic Sleigh Ride Dinners have begun! We are open from Thursday - Sunday each week from January 2023 until April 2023.
Scenic Sleigh Rides without dinner are also available.
Reservations are required. Please call our Play Experts at 970.496.4386 or place your reservation here.