West Keystone
Keystone Ranch
Welcome to the historic Keystone Ranch where Chef Kevin Simley and team deliver a truly memorable Colorado dining experience in the rustic elegance of the Keystone Ranch. Along with a selection of seasonal salads, soups and appetizers, our unique steakhouse inspired menu provides our guests the flexibility to choose one of the chef's highest quality cuts of meat with their choice of sides and sauces. The original homestead property, which features a centerpiece fireplace in the cozy living room, is the perfect setting for a celebratory dinner, gathering with friends & family or toasting to a day well-spent on the mountain. The Ranch will open for the season on November 17.

The Ranch has been honored with AAA 4-Diamond recognition, is a Wine Spectator DiRoNA winner, and is a top-rated restaurant in Colorado by the prestigious Zagat Survey.
2023/24 Winter Season
The Ranch offers Dinner dining in the Winter,
Dinner reservations can be made below.
Operating days:
November 17 - December 17 (Open Friday-Sunday)
December 21 - 31 (Open Daily)
January 1 - 30 (Open Thursday - Sunday)
January 31 - February 4 (Open Daily)
February 6 - 10 (Open Daily)
February 14 - 19 (Open Daily)
February 21 - April 7 (Open Wednesday - Sunday)
The Ranch will close for the season on April 7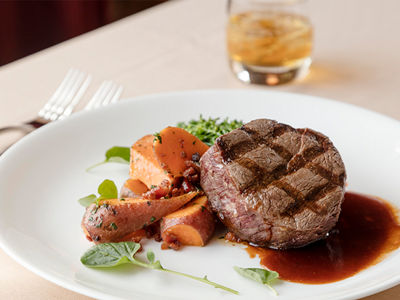 Menus
The Ranch's a la carte menu allows diners to chose from a variety of hot and cold appetizers, soups & salads, fresh game and seafood and only the finest cuts of meat. For dessert, the Grand Marnier souffle is a house specialty!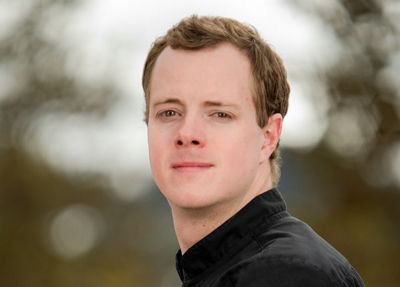 Meet the chef
Born and raised in Colorado, Chef Kevin Simley fell in love with cooking at an early age. His passion for cooking led him to Johnson and Wales University in Denver, where he was classically trained in culinary arts and restaurant management. After graduating, Chef Kevin explored the Denver culinary scene working at many of the cities top restaurants. Spending much of his childhood skiing and hiking in Summit County, Chef Kevin was drawn to the mountain lifestyle and moved here in 2014 where he has been a part of the Vail Resorts team since. Now, Chef Kevin puts his contemporary twist on the classic Colorado steakhouse using locally sourced and seasonal ingredients.