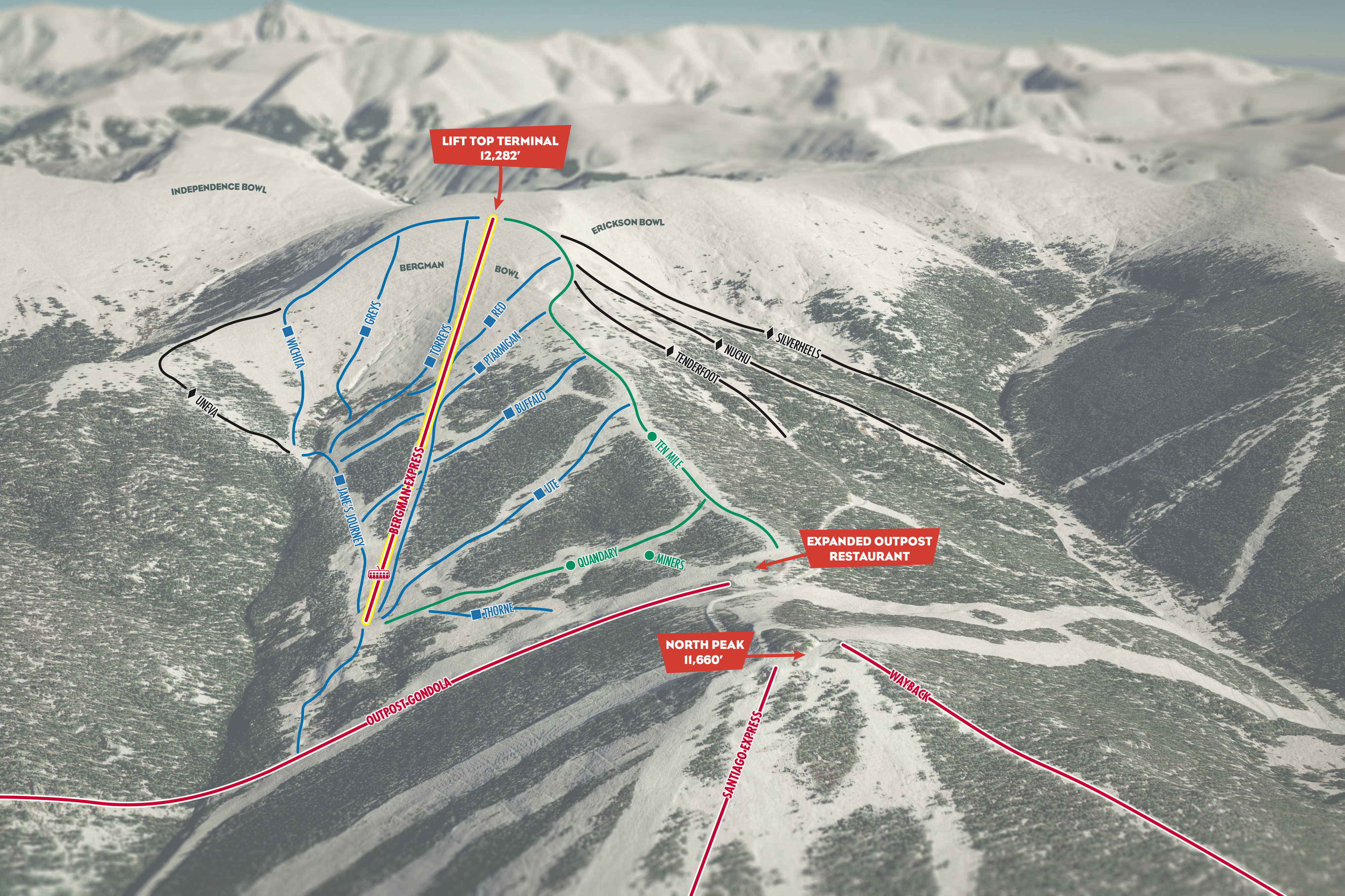 Hopefully you have heard by now that this summer, in preparation for next winter, Bergman Bowl is getting a lift!
We can't wait to adventure further to new heights with you next winter as we bring lift-served access to some of our high alpine bowl terrain for the first time ever at Keystone. This long-awaited and highly anticipated project will bring lift-served skiing and riding to 555 acres of terrain in Bergman and Erickson Bowls, including 16 new trails accessible by a new high-speed 6-passenger chairlift – the Bergman Express.
This summer, we'll be bringing the project to life across our social media channels with updates on the process and progress, showcasing the stories #BehindBergman and sharing photos and videos that will get you excited to be #BergmanBound this winter.
And, with 16 new trails that means 16 new trail names to reveal! So, to kick things off, over the next few weeks we invite you to play along with us on our Instagram stories with custom daily Wordles that will reveal the new trail names that make up Bergman and Erickson Bowls. The one returning trail name is Jane's Journey, so we're sharing this one as a freebie to kick things off!
Hint: At the top of Bergman Bowl, take a peak around and see what you spy with your eye.
Visit our Instagram account, @KeystoneResort, to play along! As each name is revealed, we will update the below until all 16 names are filled in.
Bergman Bowl Trail Names:
1. Jane's Journey
2. Miners
3. Quandary
4. Ten Mile
5. Thorne
6. Ute
7. Buffalo
8. Ptarmigan
9. Red
10. Torreys
11. Grays
12. Wichita
13. Uneva
Erickson Bowl Trail Names:
14. Tenderfoot
15. Nuchu
16. Silverheels