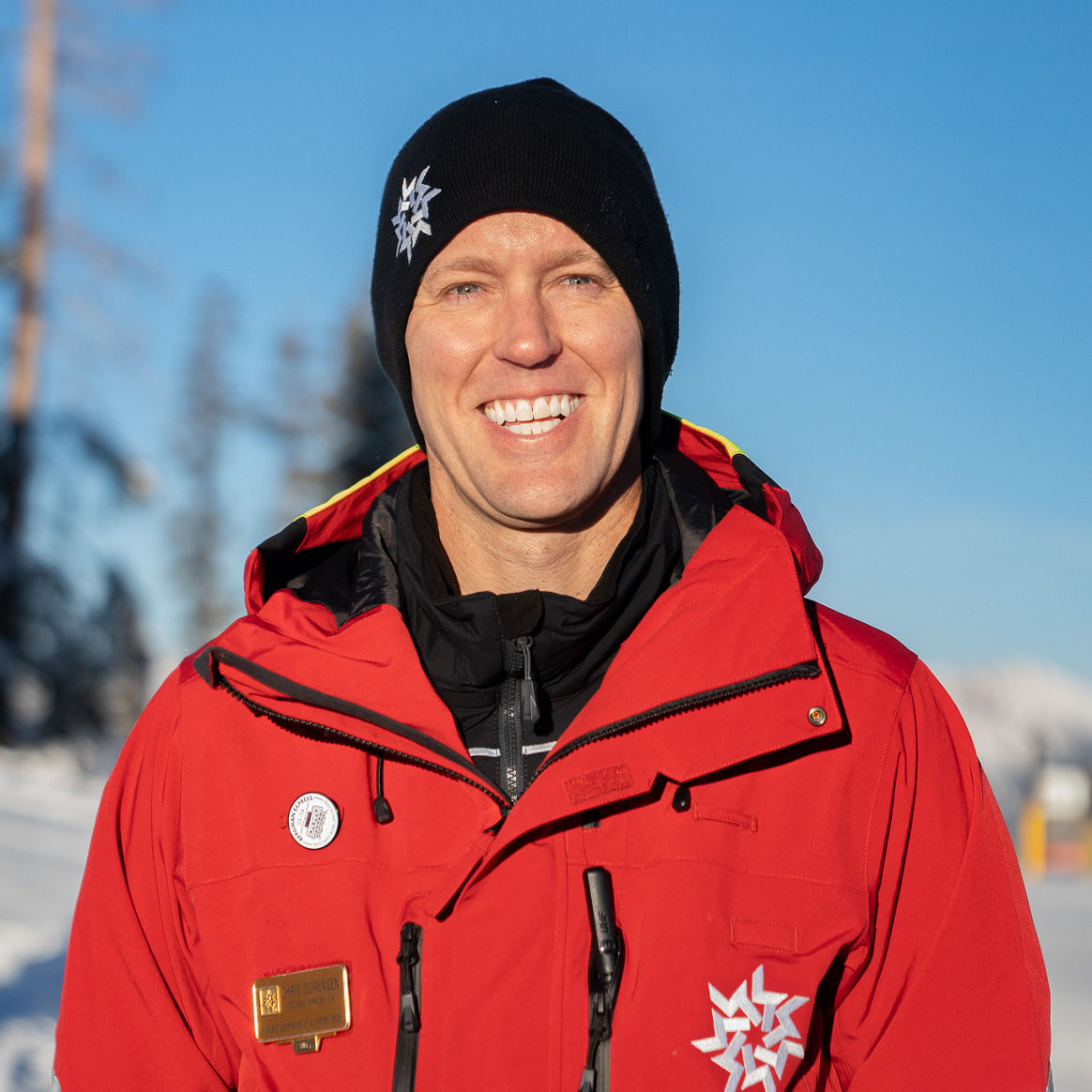 Chris Sorensen is the Vice President and General Manager at Keystone Resort, overseeing all aspects of the resort's year-round mountain operations including snowmaking, lifts, ski school, activities, food and beverage, and base area operations.

Inspired by an advertisement in his local Oklahoma newspaper and his personal drive to do something fun for a living, Chris Sorensen packed up his things and first moved west to Keystone in 2004 to work as a lift operator. In June 2021, his leadership journey came full circle when he returned to Keystone to serve as the resort's Vice President and General Manager. Chris is excited to be back leading the resort where he fell in love with the sport, and where he fell in love with his wife.

During his first decade with Vail Resorts, from 2004-2014, Chris held various roles throughout resort operations at both Keystone and Breckenridge, including lift operations, activities, scanning and guest services. In 2016, he was promoted to his first role as resort GM, running two resorts in the Midwest region – Afton Alps in Minnesota and Mt. Brighton in Michigan. Chris then was tapped to serve as the Vice President and General Manager of the Midwest Region for Vail Resorts, where he was responsible for oversight of 10 Midwest ski resorts across six different states.

Chris is inspired most by the passionate people he's able to lead and is dedicated to helping others achieve their dreams of building a career in the ski industry, just like so many others did for him when he started his career as a lift operator. Chris loves Summit County, Colo., and serves on the board for the Keystone Neighbourhood Company, Summit Foundation, Summit Economic Partnership and Epic Promise Foundation. In his spare time, he loves to snowboard, hike, paddleboard, and explore with his wife and two dogs, Yuki and Kaya.

+++
Where did you grow up?
Broken Arrow, Oklahoma

What do you remember wanting to be when you grew up?
I wanted to either be a rock star or pilot. There was also a time when I aspired to be a rodeo clown.

What is your first memory on skis/snowboard?
My first memory of snowboarding was during Keystone night skiing. It was my senior year of high school, and I drove out to Keystone with two friends because the resort offered night skiing. I was new to the sport (horrible) and should have taken a lesson. But we had fun!

When you're not skiing or riding, where can we find you?
You'll find me out hiking with my wife and two dogs. They absolutely love the snow, just like me.

What is your favorite run at Keystone?
I love taking runs on Starfire, but if it's a powder day then I will be in Bergman Bowl – it's a magical place.

What do you love most about Keystone?
The employees and guests, hands down. We have the best employees who are filled with so much dedication and passion, it's truly inspiring. We also have guests who come from all over the world, and there is nothing better than hearing about their experiences after visiting our mountain.

Favorite time of year at Keystone?
I love all the seasons in Keystone but nothing beats a bluebird winter day after some fresh snow blanketed the trees.

Something others may not know about you?
I first learned about working for Keystone through an advertisement in the Urban Tulsa newspaper. There was a photo of a snowboarder jumping off a cliff that said, "Do you want to get paid to play?" and it was right then that I knew I had found my calling.