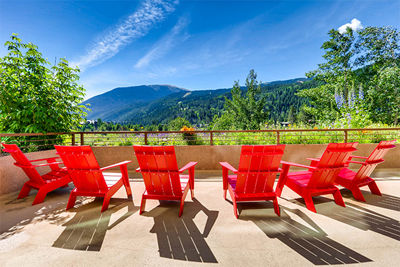 24-hour front desk
Wakeup service
Room cleaning service
Baggage check
Coin operated laundry
ATM/Cash machine
Complimentary Hi-speed Internet
Desk with electrical outlet
Business Center with computer/printer
Late Check-Out
24-hour food & beverage kiosk
Cocktail lounge
On-Site parking*
Motorcycle Friendly
Elevators suitable for the handicapped
Ramp access
Bus route
Free In-Resort Shuttle
Walk to Lifts
Banquet facilities
Conference facilities
Access to off-site pool and hot tub
Rooftop, Outdoor Hot Tubs
Fitness Center
Mountain bike-friendly hotel
Ski Storage
Bike Storage
Member Property
LGBT Friendly
Pet Friendly
*When you arrive, you will find yourself in the Hyatt Place Keystone valet circle. After you check in for your room, you will be able to park your vehicle on property, free of charge.
If you wish to mail something to The Hyatt Place Keystone, please include the name of guest along with attention to "Hyatt Place Keystone." To ship with FedEx or UPS—Ship to 23044 US Hwy 6, Keystone, CO 80435.