Hiking
Explore the beauty Keystone has to offer with on-mountain hiking.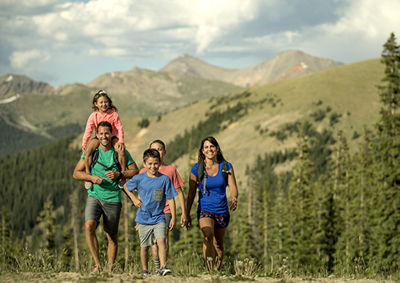 Views Worth the Hike
Hike Keystone's stunning Rocky Mountain setting. Whether you want to explore the mountain, or stroll along the river, a hike is the perfect opportunity to get outside and take in the beauty of Keystone. Don't forget the camera!
Ready for a mountain hike? The
Dercum Summit Hiking Trail
is 2.3 miles long and ascends 180 feet. Take the River Run gondola up Dercum Mountain and follow signs by the KeyTop Overlook Deck to the trail. Please stay on the designated trail and do not cut switchbacks. Happy hiking!